This year 2019, LegalShield will be holding a conference (a yearly LegalShield event) where associates and customers can meet up to discuss the amazing benefits of Company.
LegalShield is a legal insurance company that provides people with fully trained lawyers at an affordable price.
Thanks to LegalShield, gone are the days when you had to be rich in order to have access to a good lawyer.
And thanks to their LegalShield associate programme, it's not just insurance they offer, it's also the opportunity to be self-employed and self-reliant, selling LegalShield to other people.
The event will take place from the 28th to the 30th of March 2019 at the Kay Bailey Hutchinson Convention Center in Dallas Texas.
So what exactly is happening at this convention?
They've gone fishing in the shark tank, and they got Daymond John. A businessman who founded the For Us, By Us(FUBU) clothing line.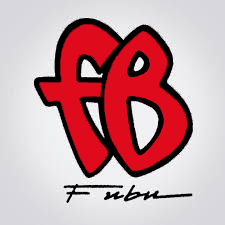 He is often seen as one of the most creative businessmen around.
There is also an award ceremony which all of LegalShield associates are able to win awards in various categories. In fact, you could be in with a chance of walking home with a trophy.
There are various speeches, seminars, and workshops all designed to help you to become a better LegalShield associate.
So what are the benefits of attending a LegalShield event?
The most obvious one is that when you become a better associate, you will sell more LegalShield plans. This means that you will take home more money.
But another benefit is the networking opportunities that you will encounter.
Meeting people from all over the country who have similar entrepreneurial spirits to you will benefit you even after you decide to leave LegalShield.
Whether you decide to keep them as friends or end up doing business with them one day, events like these are a fantastic place to meet like-minded people.
At the convention, you will have the opportunity to participate in workshops and listen to speakers like Jeff Bell- CEO( LegalShield ), Daymond John- CEO ( FUBU ), Darnel Self – Million dollar ring earner,  to help you become a successful associate.
This will enable you to make more money and network with more people.
Where to stay?
Free lunch is available in this event. All food is prepared by professional chefs, from fresh ingredients. Veterinarian, vegan, and gluten-free options are available.
After a busy day of learning, earning, and workshopping, you'll probably want to go to a nice hotel for a refreshing night's sleep.
The Omni Hotel is actually directly connected to the Hutchinson Convention Center, making it easy to get from the convention to your room.
If you can't get a room here, you can also stay at the Hyatt Regency which is a short walk away from the LegalShield event.
LegalShield is a life-changing company that not only offers affordable legal insurance but also business opportunities with company associates scheme.
Want to be a LegalShield associate? How? Read this
Lunch is included with the price of your ticket, and there are hotels nearby to the convention centre where you can stay in.
So, what's your excuse? If you want to sell more LegalShield plans and make new friends get down to Dallas on the 28th to the 30th of March 2019.
Source https://connect.legalshield.com/convention