Do you have leads for your legal sales and your potential clients have opened your email?
If yes, what links do they click?
This information can be quite vital for the legal sales team.
With this information, you can find out if clients are actually reading your mail and note it in order to follow up properly.
Tracking emails is not a new concept.
Well-known platforms for email marketing have been offering statistics on click and open rates for a while.
But these platforms lack the capacity to track the email interaction history of a lead over the period of their customer journey.
It is in this area that email tracking software can offer a legal sales person the much-required advantage when it comes to closing leads.
With the appropriate tracking software for emails, legal sales persons will have the capacity to note who opened a mail, when it was opened and the pages they checked out since the email was opened.
There are numerous other benefits of email tracking to legal sales people and we shall be taking a look at some of them in this article.
But first, let's take a look at what exactly email tracking really is.
What is email tracking?
Email tracking gives senders the capacity to measure the performance of mass or individual emails and assemble the data collected into a suitable form.
With the aid of email tracking, a sender has the capacity to determine if an email has been attained or not as well as the date and time it was opened or received.
It also shows the IP address of the recipient and if the recipient has clicked the links in the email.
Why is it crucial to utilize email tracking?
Email tracking is crucial because it provides information required to inform sale processes and groom campaigns.
This information might consist of successful sales, preferences of customers as well as demographic statistics.
All of these can undergo analysis to aid in informing marketing material content in future and make certain that the sales team is delivering what the customer actually desires and when they desire it.
The metrics email tracking generates can also be utilized in measuring progress and justifying enhancements the sales process.
What are the available email tracking solutions?
There are a host of software solutions for email tracking users can find on the market that aid in catering for diverse marketing situations.
For B2B marketers, Hubspot and Pardot are mostly utilized
Yesware and Ebsta are specifically constructed for sales teams
However, Legal sales people don't have to bother about the software for tracking email because salesexpert.me already comes merged with a software for email tracking to aid them in doing the work.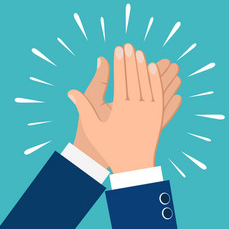 So Here is the big question: How email tracking helps legal sales people?
The following are some ways email tracking can assist people in legal sales. They include:
1. It helps in saving time
Email tracking can help legal sales people save time.
Using email tracking, they can see if a contact opened an email from their phone in another city.
It also tells them what the customers are presently doing and if they can immediately respond.
For example, if a recipient or customer instantly opens an email and clicks a link in it, legal sales people can tell they are available and carry on from there.
This prevents the need to send another email just checking in to see if a recipient has received the email.
Certainly, this save significant time from both the legal sales team as well as the email recipients.
2. It provides context
Email tracking offers significant insight into the legal sales person email interactions with prospects, contacts, customers, and networks.
They can utilize this information to strengthen their outreach by satisfying their exact relationship.
With email tracking, legal sales people can tell if their emails have been opened more than once in a day. This allows them to know if they can follow up instantly.
Email tracking also allows the sales people to determine if the recipient is having a look at the information sent.
3. It prioritizes your communication
By using lead track provided by email tracking, legal sales people can prioritize their communication based on the lead track.
Lead is either cold, hot or warm and this is dependent on the email click rate.
Salesexpert.me instantly sends legal sales people an email anytime a recipient opens or clicks a link so they can decide who they want to reach out to first.
You can subscribe to email tracking here