Follow-Ups in a Business are highly essential.
It has a more popular name in the world of online marketing, and it is Retention Marketing.

It is easy to increase your sales to an already existing customer compared to making a new conversion.
If you are approaching a new-lead, follow-up determines your conversion.
Do not irritate a customer calling frequently, but take enough updates to show you care.
Importance of Follow-Ups
Follow-Up is an essential part of a business marketing strategy.
Those who follow, excel, and those who give-up fail badly.
Let us understand the benefits as well as the pitfalls of follow-ups.
RELATION IN CUSTOMER-CONVERSION AND PROFIT WITH FOLLOW-UPS
Leads Do Not Bother To Visit Other Service Providers:
When you are in continuous contact with the lead, it might take time to convert, but gradually you will have a potential customer.
So, do not lose heart if you don't receive an immediate response. The tendency of the customer bends towards the one who follow-up.
If you approach a customer periodically, it helps you to gain trust.
The customer slowly and gradually starts to believe that you are a genuine service provider.
Most of the time, if you lose touch with a customer, you have to brief your business again.
You might need to remarket your brand, benefits of seeking services, cost of the product, and other things like that.
Timely follow-up allows the customer to remember all you had in an introductory conversation.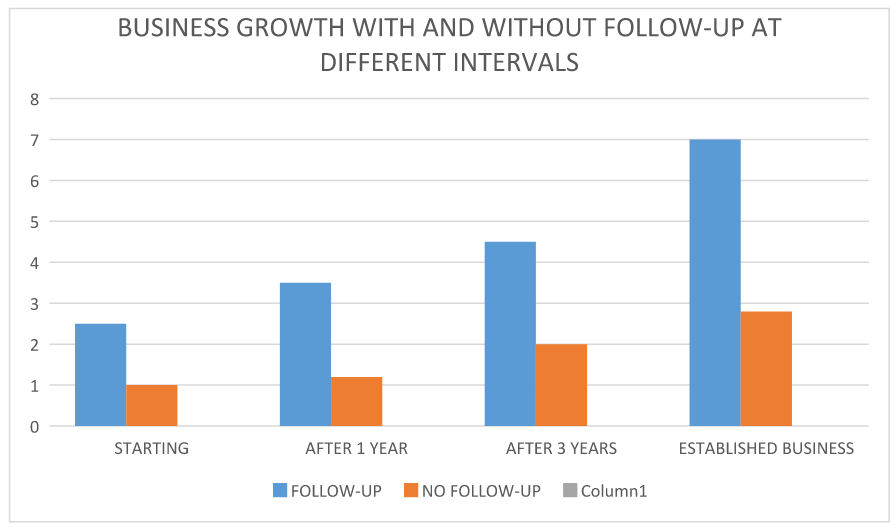 Key Details For Follow-Ups:
Follow-ups do not have any pitfalls unless you know the right approach. 
Moreover, follow-up is accessible now in this digital world with calls and emails.
Make sure you never forget to seek the proper contact information of the lead.
Set the alarm if you are given a particular time for follow-up. Do not miss the requirements and instructions provided by the client.
Note that repitching and converting an existing customer is always easier than making a new conversion.
If you forget your existing customer, you are leaving a lot of money on the table.