Generate Exclusive Attorney Leads Through PPL Advertising Services
Having a potential client's phone call in your office after they visited your website is excellent. But, it happens when a client has decided to take your help for any legal concern.
What if you put your law firm in front of these potential clients before they visit your website or need you?
Many companies around the world are promoting their brand to gain higher ROI.
For many law firms, digital marketing and social media have expanded reach and gained new clients easier. But, these strategies may impose restrictions in this highly regulated niche.
"If your law firm is struggling with attorney lead generation strategy, you need to connect with experts having in-depth knowledge about lead generation for attorneys. Then, get more leads, nurture them, and convert them into paying clients. "
Lead generation is similar to 'referral service,' which means a process of getting potential clients for a vast network of attorneys. These services include several effective forms, including pay-per-lead (PPL) advertising services.
Marketing a law firm online can indeed be frustrating. Therefore, each law firm or an individual lawyer deserves an expert solution that helps in building their leads through targeted online campaigns and effectively generates qualified prospects.
Many attorneys in the United States already have such service providers, while some are thinking of getting these services. In addition, many of these service providers cover the major platforms to grow the law firms by making them more visible in search engines.
How Do Law Firms or Attorneys Generate Leads?
There are several ways to build audience connections through attorney lead generation marketing.
The five major areas in digital marketing that can help law firms to generate qualified leads are PPL, email marketing, search engine optimization, content marketing, and social media marketing.
Whether a professional law firm or an individual lawyer, all legal firms and representatives can use these five digital marketing techniques to generate the maximum leads per their practice size.
Should Law Firms Invest In Lawyer PPL Generation Services?
Legal marketing is an essential investment that ensures to get a desirable ROI.
Getting paid qualified leads from the third party helps law firms to focus on more important matters.
In addition, lawyer PPL generation allows law firms to cut through the complications of other marketing methods and focus directly on the business.
PPL helps in building a digital presence, with a promise of long-term leads delivery.
It is required to implement lawyer pay per lead generation strategically. The law firms should invest in pay per lead generation for these benefits:
Defining campaign goals
Draw on marketing expertise
Leads are already qualified
Improve lead response time
How Much Do Attorneys Have To Pay For a Lead?
The average cost of PPL advertising offered by the best lawyer lead generation services is 10-100 USD per lead. When it comes to getting more qualified leads, this cost is considered the most affordable marketing solution for all law firms. However, if a lawyer opts for getting leads from print or broadcasting advertising methods, it can cost them anywhere from 20-200 USD per lead or even more in some instances.
It means the PPL advertising rate is relatively lower for lawyer marketing.
How Do I Generate Leads For Lawyers?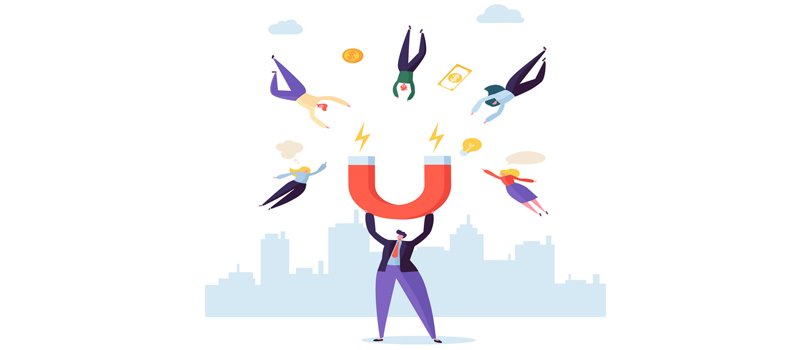 Here, the basic referral service system works effectively in the process of generating leads for lawyers. This system involves getting the contact and case details of the potential clients looking for lawyers for their legal matters.
Online platforms and digital media make it easy to arrange contact and case details for law firms and lawyers. This system acquires potential clients' information through phone calls, emails, online subscription forms, and others.
How To Get Lawyers Leads?
Flexibility and credibility are two critical demands in the legal industry.
Without a client's trust and the capability to adapt to market changes, it becomes difficult for a law firm to build and sustain an active business.
To develop an online position, you must know the techniques and strategies to get lawyer leads beyond conventional ways to gain new clients.
To create an online presence, law firm digital marketing strategies boost the exposure and move lead generation efforts towards the suitable client base.
Statistics show that around 97% of legal clients prefer to search for an attorney lead generation website. Additionally, approximately 75% of these clients look for a reliable and experienced law firm based on the online platform's appearance.
"If a law firm has zero active digital presence, it becomes difficult to reach the target audience."
Lawyer lead generation is the job of an experienced team. This team may or may not include legal experts, but they know how to generate leads online and through the phone network.
The main base of well-designed ads is knowing the marketing landscape and understanding the clients' behavior towards attorneys. This way, the campaign targets and attracts qualified leads.
How SalesExpert Helps Law Firms With Lawyer Lead Generation?
Having a law firm or working as an individual lawyer, you depend entirely on attracting leads and turning them into potential clients.
For this, a law firm requires reliable lead generation processes.
First, it encourages potential clients to get connected with you through a platform where you have visibility. Then, you can provide these visitors valuable information that boosts them to convert from a lead to a signed client.
Optimized and well-designed lead generation is a key to the success of law firms.
"SalesExpert.me provides a platform where it helps law firms in speeding up and maximizing their lawyer lead generation. "
With years of technical and legal leads generation experience, leads with varied needs are generated smoothly and efficiently. In addition, the commitment to providing a robust, trustworthy, and on-demand platform to law firms makes Salesexpert.me an excellent user experience.
SalesExpert allows law firms to pay per lead for lawyers' lead generation services. In addition, the streamlined interface with easy-to-navigate access ensures to meet many potential clients' needs.
SalesExpert is one of the most dedicated legal lead generation platforms that help law firms to take the next step towards obtaining new clients. Only a one-to-one approach is followed to ensure no resale and no duplicate lead.
An effective lead management system helps manage legal leads efficiently and provides a lead tracking facility that lets you know when your prospects opens and clicks your emails.
Many law firms find this platform a great way to boost their visibility and hence, business ROI. SalesExpert has served thousands of orders in getting over 2 Million real-time and exclusive leads.
With lots of positive feedback and excellent success stories, SalesExpert has become one of the first choices for many legal representatives to connect, convert, and increase their businesses.
The members of SalesExpert have now been well-versed with the importance of lead generation and do everything to enjoy the benefits of this process. This platform provides a proven and effective service that works great in matching qualified leads with a qualified lawyer.
"SalesExpert is a PPL service provider that allows law firms to be part of it without any contract."
Each process is carried out as per professional legal ethics. First, the customers receive high-value leads using instant SMS and email alerts about these leads. Then the representative talk to the prospects who show interest in lawyers' offered services.
You can replace bad leads easily and quickly.
Follow Ethical Deliberations in PPL Advertising For Lawyers
Pay Per Lead is one of the latest forms of advertising for lawyers. Here, lead generation helps in attracting potential clients and ensures keeping the law firm pipeline full.
At the same time, there exist some risks with PPL for lawyers. For example, some advertising companies may involve you in deceptive practices, like providing fake connections.
It means law firms or lawyers need to be a little attentive when it comes to pay-per-lead ads. As it is a new phenomenon, many lawyers may fail to judge these fake leads. Each lawyer must go through the guidelines on unethical advertising practices provided by the American Bar Association. It helps lawyers to understand the set of rules in the state where they practice. It also helps in maintaining the integrity of the profession.
If you are looking to get the benefits of the lead generation game, SalesExpert.me can help with offering paid leads for law firms conducted with professional, ethical standards. Save lawyers much time and resources in the long run by using a qualified pay-per-lead service.